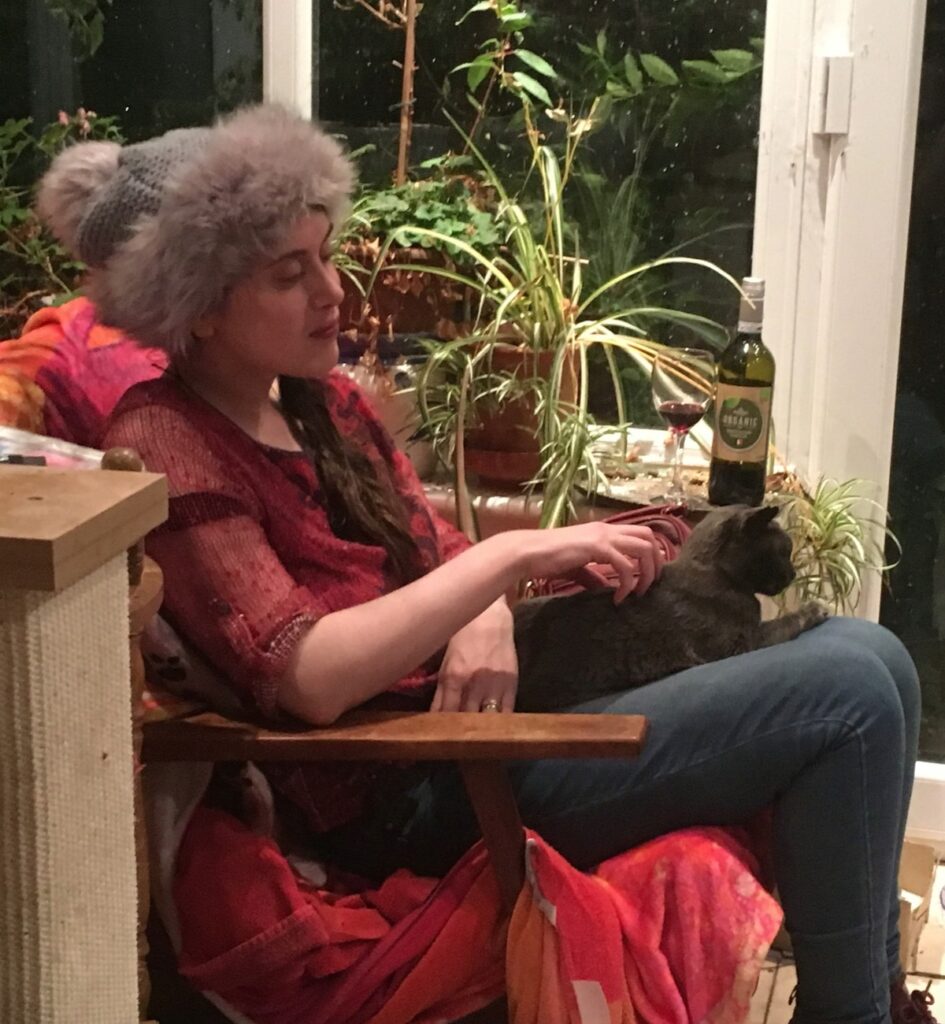 Hello, and welcome to my site - please first read the FAQs to help you get the most out of the resources available.
I started this site to bring together my various pieces of writing; letters, articles, commentaries, campaigns, and, occasionally, satirically rewritten song-lyrics.
Please feel free to use them, share them, copy them, laugh at them (or, preferably, *with* them....), in whatever ways you see fit. My speciality is strongly-worded letters, but I also enjoy wading into the most contentious subject matters I can find, analysing the pantomime plague (Act III: The Toxic Prick), and complaining to pubs who try to make me remove my hat (pictured). Because that, my friends, is Miri AF.
All resources on this site are available for free and always will be, but anyone who would like to make a donation to help support me to create more content is very welcome to do so, via the links below. For this, I thank you from the bottom of my heart (and hat).
Support Miri monthly on Patreon
Please note that internet rumours of my lawyerliness have been greatly exaggerated... I am not a lawyer, and, although I do some very occasional consultancy work for The Jonathan Lea Network, laudable pro-liberty lawyers (who might well be able to help you, should you ever require formal legal advice or representation), this is very rare. So, I am still largely reliant on my writing for generating an income, and am forever indebted to everyone who contributes, thereby enabling me to spend more time creating more content - rather than abandoning any hopes of pursuing a career as a writer, and going back to selling double-glazing (and, oh yes, I have done this... badly... Very, very badly. Turns out telling a prospect, "I'm not sure what a fascia is, sounds a bit like a girly Nazi to me", isn't a winning sales technique...).
Please do have a thorough nosy around my site, and to get the most out of it, have a look through the FAQs. You can also follow me on Facebook, Twitter, and Instagram.
Thanks for reading :)